Simplie title, right? I couldn't think of any clever play on words for this week's post but these stylish shoes speak for themselves. The Spring and Summer months give women the opportunity to pull shoes out of their closets that aren't so appropriate other times of the year. Warmer months evoke thoughts of sandals but another very popular style of shoe for the season is the wedge. They can be feminine, fun, and funky and can be worn with almost any style. In this post I wanted to highlight wedges that were a little different than the ordinary in color, texture, pattern or any other design detail.
My interest in this style spawned from a personal desire of mine. I saw this first wedge and fell in love with it from one of my favorite designers, Lela Rose. Wedge #1 is called the Bolivar Wedge from Payless and it retails for $49.99. The contrasting teal shoe and black patterned wedge offer a perfect pop of color to pair with a flirty skirt or sun dress.
Wedge #2 comes from Piperlime and is called the Mia Limited Edition Seville Wedge which retails for $199. It is a leather platform wedge with a wooden outer sole in a khaki color. This style would go perfectly with a cuffed pair of denim jeans to showcase the wrapped detail of the shoe.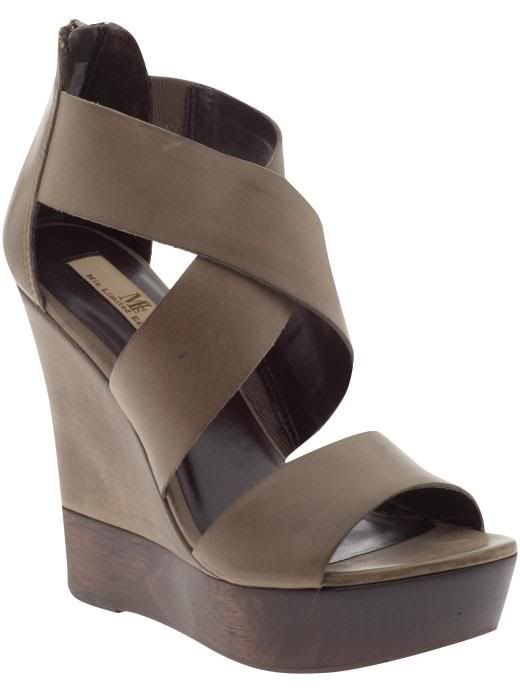 Wedge #3 comes from Net-A-Porter.com and is, in my opinion, the most interesting wedge. This Raphael Young red suede pump is paired with a black and marble resin wedge heel and retails for $845. This style would compliment a night out on the town perfectly if paired with a simple black romper or jumpsuit. This would allow the bright red of the wedge to steal the show.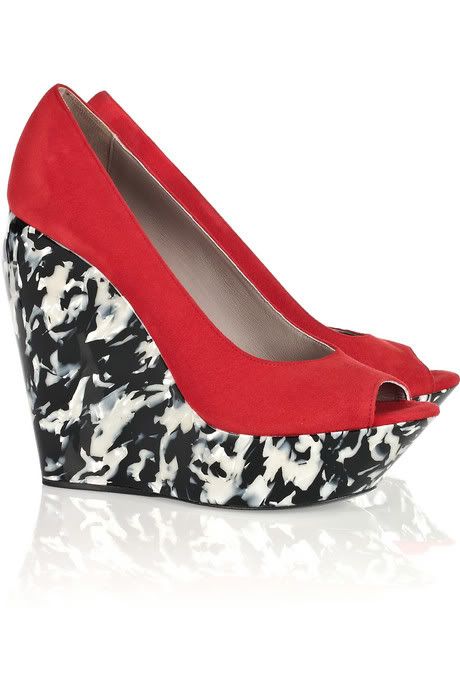 We can take cues from our favorite celebrities and observe how they incorporate wedges into their daily fashion.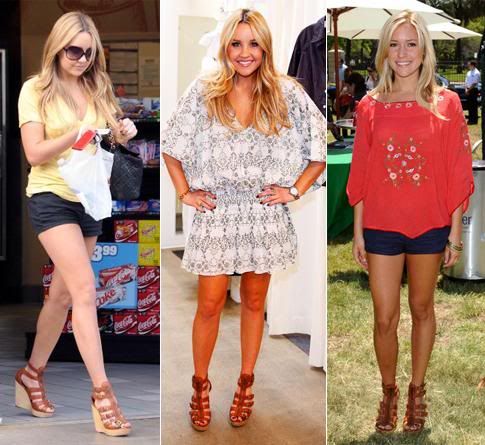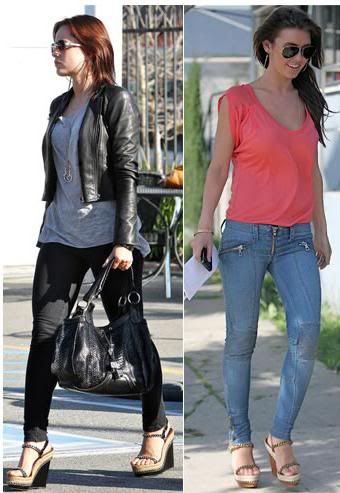 The wedge shoe appears to be an enduring trend that that gives a nod to the past and embraces the future with new innovative styles, colors, and textiles and it's always exciting to see what's next. As a side note, when going for an open toe wedge be sure to add a popping colors to your nails for the little extra flair.
Enjoy!
- Sanura A. WIlliams